Kia Sorento Lx Premium 2023
Car description
The 2023 Kia Sorento LX is a stylish and versatile SUV that combines modern design, advanced technology, and impressive performance. It offers a comfortable and spacious interior with seating for up to seven passengers, making it an ideal choice for families or those seeking ample cargo space.
Car features
The Sorento LX provides ample room for passengers with seating for up to seven people. The cabin offers generous headroom and legroom, ensuring a comfortable experience for all occupants.

Kia emphasizes quality in the Sorento LX's interior, with premium materials and finishes that create a refined atmosphere. Soft-touch surfaces, durable upholstery, and tasteful accents contribute to an upscale feel.

The infotainment system is equipped with a user-friendly touchscreen display, providing easy access to various functions. Smartphone integration, likely through Apple CarPlay and Android Auto, allows seamless connectivity for hands-free calling, messaging, and access to apps.
The front end of the Sorento LX features Kia's distinctive "tiger nose" grille, which gives the vehicle a bold and recognizable look. The grille is flanked by sleek LED headlights, adding a touch of sophistication and improved visibility.

The Sorento LX exhibits a confident and muscular presence on the road. Its sculpted lines and bold character creases contribute to its athletic appearance, giving it a sense of dynamic movement even when stationary.

The Sorento LX is equipped with LED lighting technology. In addition to the LED headlights, it may also feature LED daytime running lights, LED taillights, and LED fog lights. These not only enhance visibility but also add a touch of modernity to the vehicle's exterior.
Blind-Spot Collision Avoidance: This safety feature uses radar or cameras to monitor the vehicle's blind spots and alerts the driver if there is a vehicle in the adjacent lane. It may also intervene with corrective steering or braking to prevent a potential collision.

Rear Cross-Traffic Collision Avoidance: When reversing out of parking spaces or driveways, this system detects approaching vehicles from the sides and alerts the driver to prevent a collision. It may also engage automatic braking if necessary.

Intelligent Driver Attention Warning: This system monitors the driver's behavior and alerts them if it detects signs of drowsiness or inattentiveness, promoting safer driving practices.
Kia Sorento Lx Premium 2023
Add-ons and subscription upgrades
Customize your car subscription to fit your lifestyle.
Add more drivers to your subscription plan during checkout or at any time during your subscription.
Drive as long as you like
Extend your subscription at any time and drive for as long as you like.
Add more mileage on the fly
Need more mileage? You can add it at any time during your subscription.
Everything included except fuel
Every Roam car subscription comes with auto insurance, routine maintenance, roadside assistance, dedicated support, and more. You just pay for the fuel.
Protection against depreciation
Protection against depreciation
Protection against depreciation
Protection against depreciation
Not sure where to start?
Our team is standing by to help.



We're most responsive during core business hours, 9am to 6pm, Monday to Friday.
If you contact us outside our core business hours, we will do our best to get back to you as quickly as possible.
Flexible payment options so you can pay-as-you-go with ease
Secure payments powered by Stripe
Vehicle pick-up or home delivery
Pick up your vehicle from our service location or have your car delivered to you.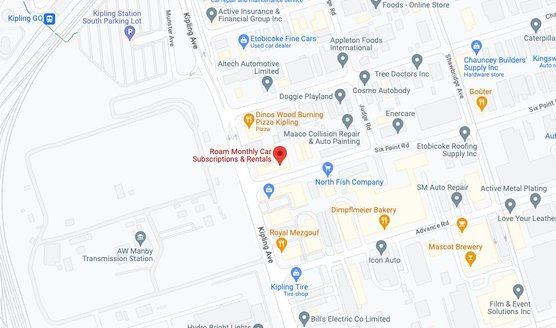 Free vehicle pick up
Free vehicle pick up from Roam's Kipling location.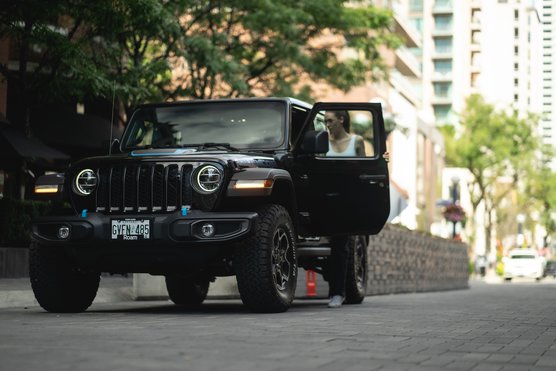 Optional valet home delivery
For a fee, Roam will deliver your vehicle to you. Valet fees can range from $50 to $150, based on your location. Roam's valet service area extends up to 50 kms from Roam's Kipling location. Roam's team will quote you a price during booking.
Book ahead with Roam
Did you know you can book your vehicle weeks or months in advance? Plan ahead and book today! Select your preferred start date during the checkout process.
Stress-free cancelations
You can cancel your subscription up to 48 hours before your start date with no penalty.
Refer friends and
save on your car payments
Share Roam and earn a $250 referral bonus credit for you and a $250 referral bonus credit for a friend.
Learn more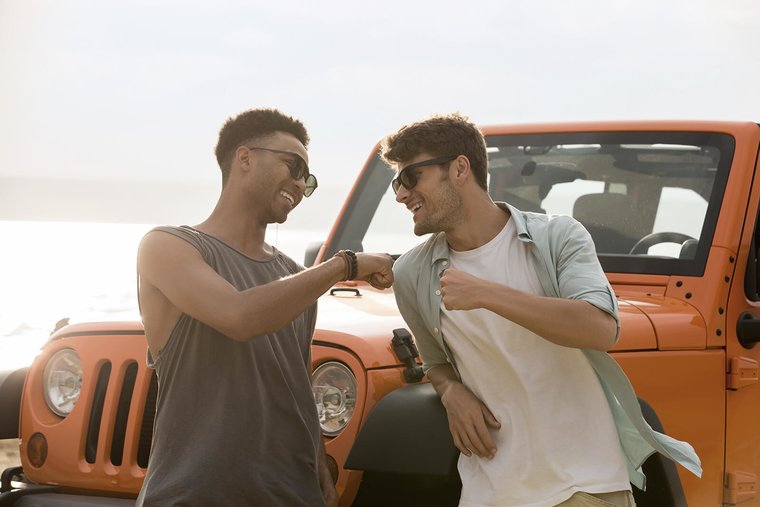 Frequently asked questions about Roam car subscriptions
What is a car subscription?
What's the difference between leasing a car and a car subscription?
What's included with my car subscription?
Can I add more drivers to my subscription?
Can I get a car subscription for my business?
Can I return my car and get something else?