Learn about your Embedded Auto Insurance provided by Northbridge Insurance
Your car subscription comes with insurance provided by Northbridge Insurance. Here's what you need to know.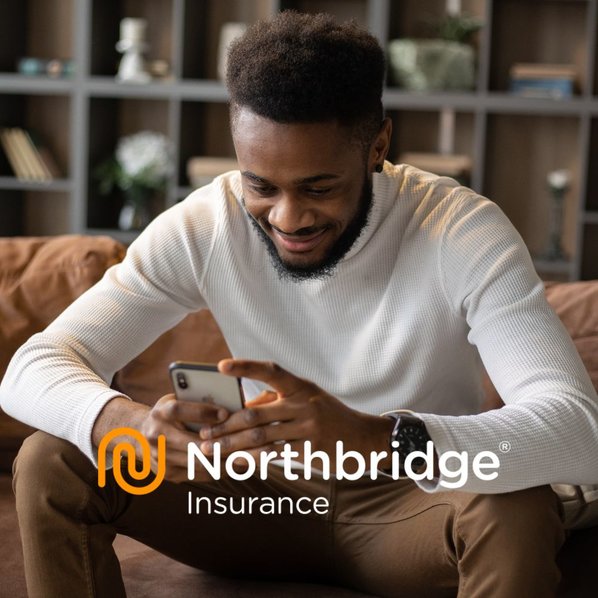 Contact
Contact details for claims and general questions about insurance provided by Northbridge.
General contact information
For questions about your coverage, or other general insurance questions, contact BFL, Roam's insurance broker. Core business hours are Monday to Friday, 9am to 5pm.
To make a claim, contact Roam.
For non-emergencies or questions about existing claims, you can email Roam.
Insurance is included with your subscription
Roam simplifies the car experience by including insurance with your car subscription, giving you one less thing to worry about. This is one of the all-inclusive benefits of driving with Roam.
Roam works with a few providers, so make sure you're on the right page. If your coverage is provided by Northbridge Insurance, you're on the right page.
If your coverage is provided by Onlia, click here.
If you'e not sure, contact Roam's team.
What coverage do I get through Northbridge Insurance?
Your Northbridge Insurance comes with the following coverages:
Third-party Liability ($2,000,000)
Protects you when you're responsible for an auto accident that results in third-party bodily injury or property damage.
Collision
Collision coverage pays for damage to your vehicle if you get into a collision with another object. You'll be financially protected if your vehicle is damaged after:
a collision with another vehicle
hitting a fixed object like a pole, wall, fence, etc.
rolling your vehicle (e.g. by skidding on ice)
If an event like this occurs, Collision covers the costs associated with towing, repairing, or replacing the vehicle up to its current value.
Comprehensive
Comprehensive includes coverage for the unexpected stuff:
fire
theft
vandalism
falling objects (hail, trees, alien spaceships, etc.)
flood
lightning
explosions
hail
earthquake
For a full breakdown of all your included coverages, contact BFL using the contact details at the top of this page.
In insurance terms, a deductible is the amount that you're responsible for paying in the event of a claim. If the loss is covered by your policy, your insurance will then kick in to cover the rest. For example, if your deductible is $2,500 and you have a loss that is covered by your policy of $20,000, you would pay the first $2,500 and your insurance would pay the remaining $17,500.
Your Northbridge Insurance policy deductible depends on the vehicle you've subscribed to. For an economy vehicle, like a Honda Civic, Volkswagen Jetta, or Toyota RAV4, your deductible is $2,500. For luxury vehicles, like a Tesla Model 3, a BMW X5, or a Mercedes-Benz GLC250, your deductible is $5,000.
Where can I find my coverage details and limits?
You can find your coverage details and limits in the documents section of your account. Need more information? Contact Roam's team.
If you need to make a claim, please call us at 1-647-360-9640. We'll make sure you're taken care of.
For non-emergencies or questions about existing claims, you can email us at [email protected].
It's useful to have the following information on hand. The more information you can provide up front, the faster we can help you.
Report from the Collision Reporting Centre or the police.
Vehicle info, licence plate number, insurance and contact info of the other party.
Photos of the damage / scene.
Receipts for any out-of-pocket expenses.
Receipts for any lost or damaged items.
When do I need to report a collision to the police?
You must report a collision to the police if one of the following scenarios apply:
A person is injured (even slightly).
The total value of damages to property is over $2,000. It's not often that you'll have an accident where the total damage is under $2,000 because you need to take into consideration both the damage to your vehicle and any other vehicle involved. Don't forget any peripheral damage, like a streetlight, fences, mailbox, etc.
When the collision was caused by a cyclist, or vehicle hitting an open door on your vehicle – irrespective of injuries or the value of the damages.
In most cases, the police will ask you to visit a collision reporting centre to report your accident. Rules differ by municipally, so make sure you follow the due process as requested by the police.
If the third party is unknown, you must get a police report within 24 hours of the damages since this could impact your coverage. Instances include hit-and-runs, single-vehicle collisions and damages whilst the vehicle is parked.
If your driving takes you outside of Ontario, the rules of the road may change. Contact the local authorities to confirm what to do in case of an accident.
Learn more about Northbridge Insurance