Chevrolet Equinox LT AWD 2022
Not sure how car subscriptions work?
Car description
The Chevrolet Equinox is one of the most popular compact crossovers on sale today. The car has ample passenger room, an infotainment system with plenty of features, and athletic handling that makes it fun for drivers everywhere! A refreshed changes for the 2022 model include more distinctive headlights as well as a new grille design which gets paired alongside updated bumpers at both ends; these are all sure signs when looking out from inside your own vehicle seat knowing how much comfort can come standard equipment just by virtue if nicely styled materials used throughout this cabin's interior--thereby appealing broad appeal among passengers whether they're sitting up front or in the backseat. | ​​Money Back Guarantee - If you need to cancel your booking, you'll get your deposit back, no questions asked! | Vehicle & Plan Change Protection - Your pricing will be locked in to the lowest rate, and you'll always be eligible for the newest incoming vehicles as they arrive | Condition & Availability Promise - Your vehicle will come in near showroom condition. If the vehicle you want isn't available, we'll lock in your pricing and provide a courtesy upgrade until it arrives | Free In Store Pickup - As early as 1 business day, or paid valet delivery up to 50km, starting at $50 | KM Upgrade Eligible - Increase your monthly mileage to 3000km | Additional Driver Eligible - Add another driver to your subscription for $75/month | Exclusive Priority Upgrades - Get first access to returning and newly arriving vehicles to the Roam fleet
Car features
Safety Assist

LED daytime running lights

8-way power adjusted seats

Chrome exterior trim

High-intensity discharge headlights

Above-market interior space

Automated emergency braking with pedestrian detection

Lane-keeping assist with lane-departure warning
Chevrolet Equinox LT AWD 2022
Not sure how car subscriptions work?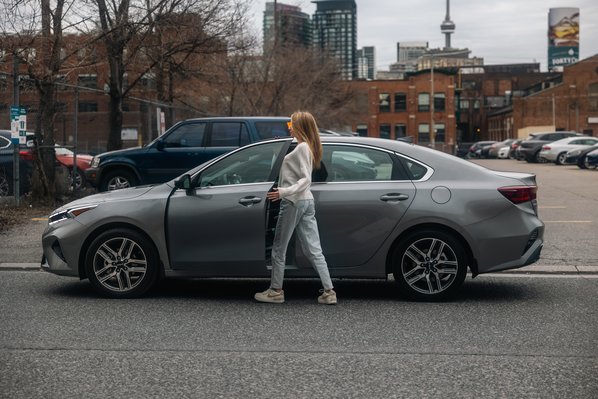 Free pick up and drop off
Free vehicle pick up and drop off from Roam's Kipling location.
863 Kipling Ave, Etobicoke, ON M8Z 5H1
Optional valet home delivery
For a fee, Roam will deliver your car to you. Valet fees can range from $50 to $150, based on your location. Roam's valet service area extends up to 50 kms from Roam's Kipling location.
Everything included except for fuel
Your subscription comes with insurance, routine maintenance, and roadside assistance so you have everything you need to drive.
Drive as long as you like
Extend your subscription or upgrade your plan at any time.
Add drivers or more mileage on the fly
Add more drivers or more mileage to your plan at any time.
Refer friends and save money on your monthly car subscription payments
Share Roam and earn a $250 referral bonus credit for you and a $250 referral bonus credit for a friend.
Learn more