Roam customer testimonials, reviews, and ratings
See why people choose Roam's car subscription service
What customers are saying about Roam
No need to take our word for it. Hear what Roam customers have to say about their car subscription experience.
"This is like the Apple of car experiences."
"There's a lot of flexibility. You can rent long term but don't have to commit to leasing or buying."
"Roam's Customer Service is absolutely fantastic."

Roam is rated 4.9 stars on Google
The Roam team is dedicated to making your car experience delightful.
"Tried Roam subscription for the very first time and had a seamless experience throughout, starting from initial inquiry, to application, to approval, to picking up the vehicle and return. Customer support is exceptional, both in person (during pick up and return) and on calls whenever you reach out. The vehicle was new too. I'd certainly recommend Roam to others."
"Nick and the team are very professional. Their customer service level is very impressive. I would highly recommend this service to anyone needing a short-term or long-term rental. They'll take good care of you!"
"Had a fun run with the Tesla Model 3 through Roam. Loved the service and experience."
"Amazing service. Crystal is wonderful!!! These guys rock!!!!"
"Great service! Thanks guys for all your help. Car was new, clean, and just what we needed. Thanks again!"
"The team is always willing to help make things work! I had the car for a couple of months and it was perfect the whole time. Will use again!"
See all reviews
Why customers choose Roam car subscriptions
We asked our customers why they choose Roam. Here are their top responses:
Flexible
Roam customers love that they have the flexibility to swap cars or pause their subscriptions whenever they want.
All-inclusive
Roam customers love that insurance, routine maintenance, and roadside assistance come with their car subscription.
Convenient
The lack of paperwork, the valet car delivery, how easy it is to manage and make changes to their subscription. Customers love the convenience of Roam.
Great service
Roam's team is friendly, helpful, and cares! Roam customers love the outstanding service and support.
Who chooses Roam car subscriptions
Roam customers come from all walks of life.
Sajith moved to Canada from Brazil and had been driving a company vehicle. He wanted to get his own vehicle without committing to a long-term lease or purchase and liked the flexibility of Roam's monthly subscription plans.
Sajith K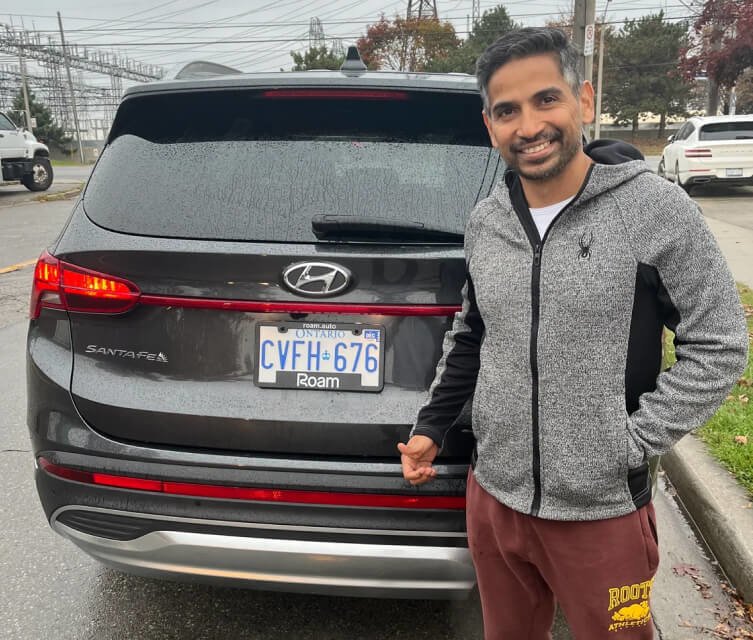 Eric is in town for work for 6 months and needed a car. He wanted something flexible and affordable that would fit his 6 month timeline without breaking the bank. And he wanted everything included - insurance, routine maintenance, roadside assistance - so he could get on the road fast, knowing he's covered.
Eric B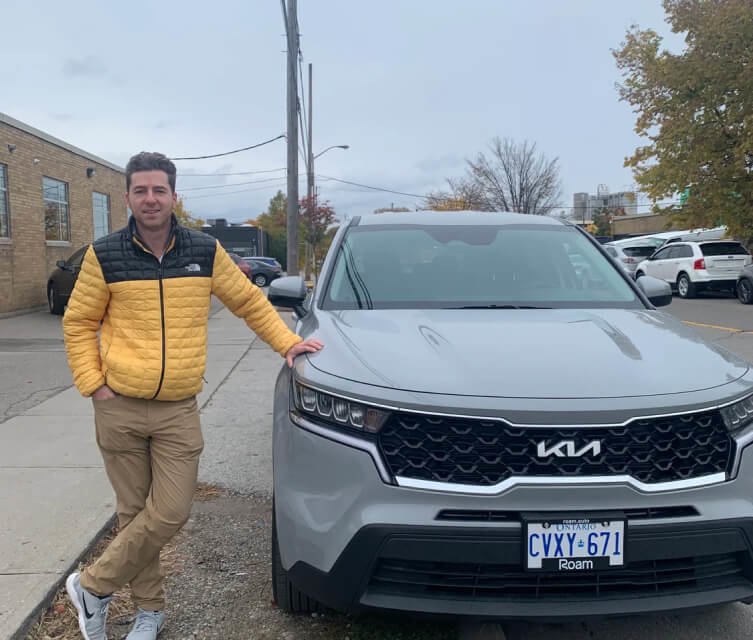 Jaiden works with clients in-person, so she needs a car to get to them. She chose Roam because her car subscription includes a car and everything else she needs to get to drive so she can focus on her clients and not on her car.
Jaiden N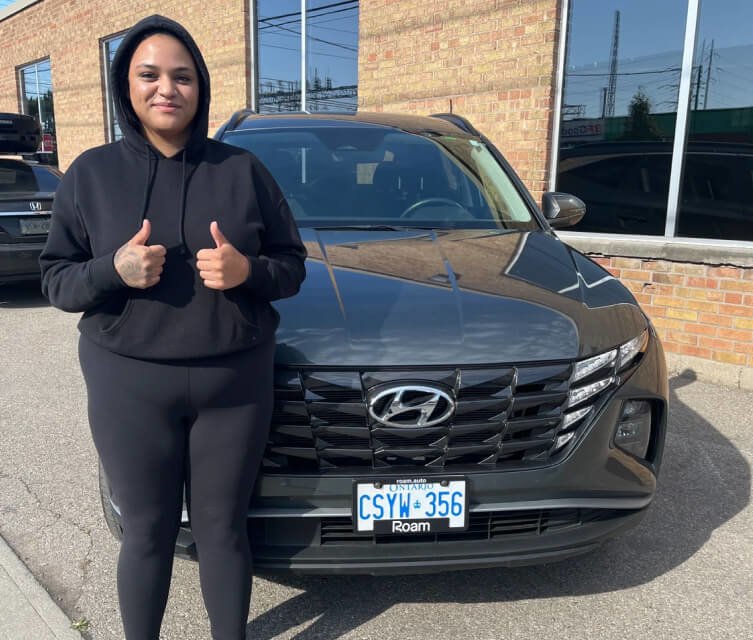 Marshall was travelling a lot between the US and Canada for work and wanted a flexible car option that gave him the benefits of owning a car full-time, without the long-term commitments. So, he chose Roam. Car subscriptions are a new, flexible way to get a car. No loan or credit required.
Marshall H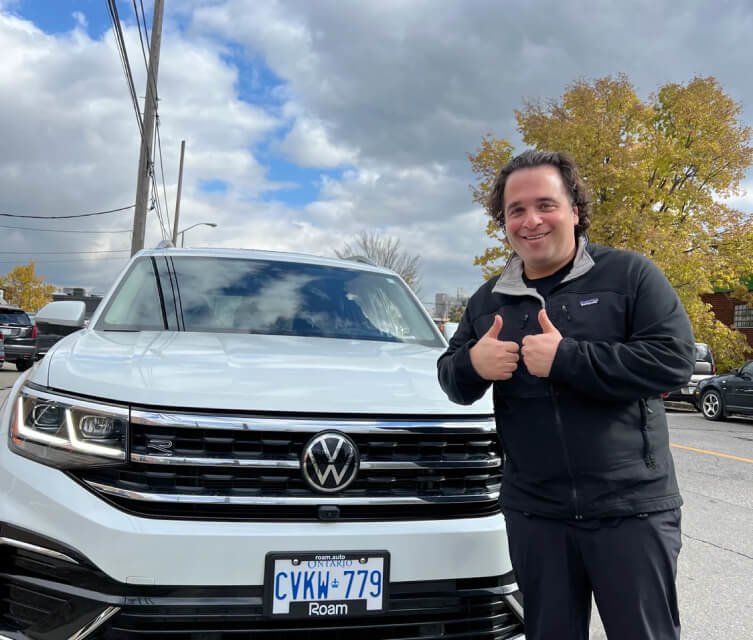 Book your first car subscription in minutes
1. Select your car and your plan
2. Create your account and upload your drivers license
3. Finalize your start date
4. Make your first payment
Sign up
Rated 4.9 stars on Google