Volkswagen Jetta Execline Auto 2021
Not sure how car subscriptions work?
Car description
The Jetta crams the benefits of a large sedan into a compact, budget-minded car. This compact sedan has great cabin and cargo space and a refined ride that's hard to find on a non-luxury vehicle. The Jetta has excellent fuel economy, making it a great choice for drivers who want to save on gas. Volkswagens are known for their quality manufacturing and performance. | ​​Money Back Guarantee - If you need to cancel your booking, you'll get your deposit back, no questions asked! | Vehicle & Plan Change Protection - Your pricing will be locked in to the lowest rate, and you'll always be eligible for the newest incoming vehicles as they arrive | Condition & Availability Promise - Your vehicle will come in near showroom condition. If the vehicle you want isn't available, we'll lock in your pricing and provide a courtesy upgrade until it arrives | Free In Store Pickup - As early as 1 business day, or paid valet delivery up to 50km, starting at $50 | KM Upgrade Eligible - Increase your monthly mileage to 3000km | Additional Driver Eligible - Add another driver to your subscription for $75/month | Exclusive Priority Upgrades - Get first access to returning and newly arriving vehicles to the Roam fleet
Car features
6.5" touchscreen infotainment system with Android Auto, Apple CarPlay, and MirrorLink

Power sunroof

Leather seats

Heated front and rear seats

Rearview static camera

Lane Assist for lane keeping and edge detection

Front Assist for collision-avoidance
Volkswagen Jetta Execline Auto 2021
Not sure how car subscriptions work?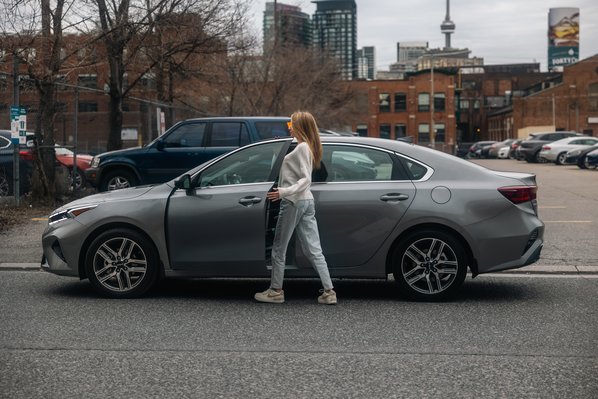 Free pick up and drop off
Free vehicle pick up and drop off from Roam's Kipling location.
863 Kipling Ave, Etobicoke, ON M8Z 5H1
Optional valet home delivery
For a fee, Roam will deliver your car to you. Valet fees can range from $50 to $150, based on your location. Roam's valet service area extends up to 50 kms from Roam's Kipling location.
Everything included except for fuel
Your subscription comes with insurance, routine maintenance, and roadside assistance so you have everything you need to drive.
Drive as long as you like
Extend your subscription or upgrade your plan at any time.
Add drivers or more mileage on the fly
Add more drivers or more mileage to your plan at any time.
Refer friends and save money on your monthly car subscription payments
Share Roam and earn a $250 referral bonus credit for you and a $250 referral bonus credit for a friend.
Learn more