Car description
The 2023 Toyota Camry SE is a dynamic and stylish midsize sedan that combines sporty aesthetics with impressive performance. Powered by a 2.5-liter four-cylinder engine paired with an eight-speed automatic transmission, the Camry SE delivers both power and efficiency, making it a joy to drive. Its sport-tuned suspension provides enhanced handling and a smooth, responsive ride, adding to the overall driving experience.
Car features
Sleek and stylish design with bold lines and aggressive accents.

Eye-catching LED headlights and taillights for enhanced visibility.

Integrated rear spoiler that improves aerodynamics and adds a sporty flair.
User-friendly touchscreen infotainment system with Apple CarPlay and Android Auto compatibility for seamless smartphone integration.

Advanced safety features, such as a rearview camera and lane departure warning, to help enhance safety on the road.

Sporty and driver-focused cockpit design for an engaging driving experience.
Pre-Collision System with Pedestrian Detection: Helps detect and mitigate potential frontal collisions with vehicles or pedestrians.

Automatically switches between high and low beams based on detected oncoming or preceding vehicles' headlights.

Lane Departure Alert with Steering Assist: Provides warnings and gentle steering assistance to help keep the vehicle in the intended lane.
Add-ons and subscription upgrades
Customize your car subscription to fit your lifestyle.
Add more drivers to your subscription plan during checkout or at any time during your subscription.
Drive as long as you like
Extend your subscription at any time and drive for as long as you like.
Add more mileage on the fly
Need more mileage? You can add it at any time during your subscription.
Everything included except fuel
Every Roam car subscription comes with auto insurance, routine maintenance, roadside assistance, dedicated support, and more. You just pay for the fuel.
Protection against depreciation
Protection against depreciation
Protection against depreciation
Protection against depreciation
Not sure where to start?
Our team is standing by to help.



We're most responsive during core business hours, 9am to 6pm, Monday to Friday.
If you contact us outside our core business hours, we will do our best to get back to you as quickly as possible.
Flexible payment options so you can pay-as-you-go with ease
Secure payments powered by Stripe
Vehicle pick-up or home delivery
Pick up your vehicle from our service location or have your car delivered to you.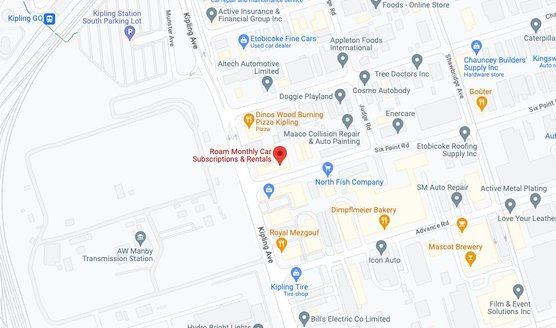 Free vehicle pick up
Free vehicle pick up from Roam's Kipling location.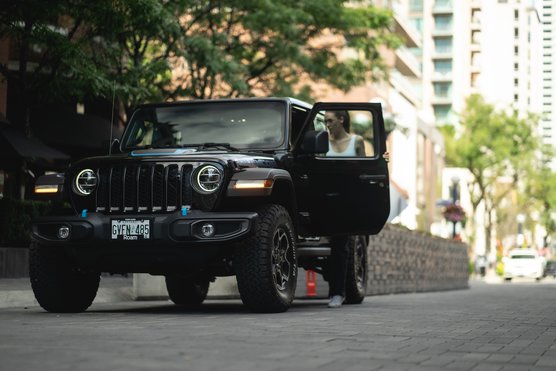 Optional valet home delivery
For a fee, Roam will deliver your vehicle to you. Valet fees can range from $50 to $150, based on your location. Roam's valet service area extends up to 50 kms from Roam's Kipling location. Roam's team will quote you a price during booking.
Book ahead with Roam
Did you know you can book your vehicle weeks or months in advance? Plan ahead and book today! Select your preferred start date during the checkout process.
Stress-free cancelations
You can cancel your subscription up to 48 hours before your start date with no penalty.
Refer friends and
save on your car payments
Share Roam and earn a $250 referral bonus credit for you and a $250 referral bonus credit for a friend.
Learn more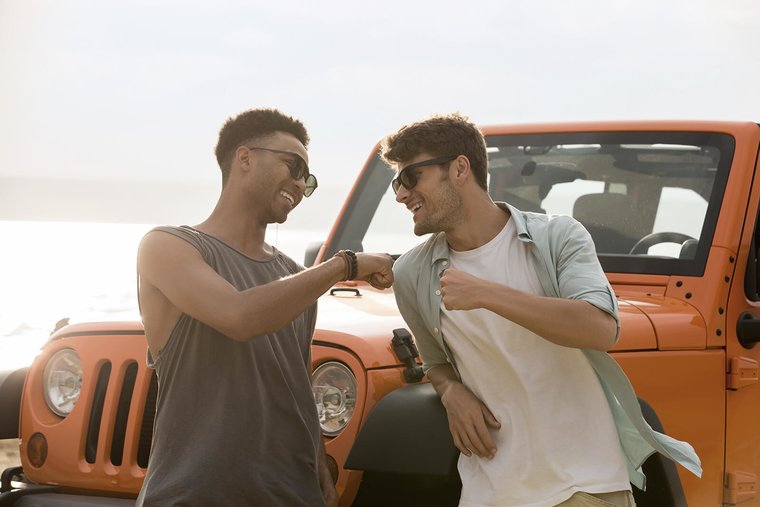 Frequently asked questions about Roam car subscriptions
What is a car subscription?
What's the difference between leasing a car and a car subscription?
What's included with my car subscription?
Can I add more drivers to my subscription?
Can I get a car subscription for my business?
Can I return my car and get something else?