Nissan Qashqai SV AWD 2022
Not sure how car subscriptions work?
Car description
A family SUV packing plenty of tech at a fair price. This latest version of the modern icon is the best-looking yet, thanks to its prominent V-shaped grille and svelte rear end. Hop inside and you'll find the Nissan Qashqai to be just as stylish. Quality is impressive across the board. The new Qashqai is comfortable over bumps and light steering and good visibility make it really easy to drive around town and park. On a cruise, it's all rather relaxing. | ​​Money Back Guarantee - If you need to cancel your booking, you'll get your deposit back, no questions asked! | Vehicle & Plan Change Protection - Your pricing will be locked in to the lowest rate, and you'll always be eligible for the newest incoming vehicles as they arrive | Condition & Availability Promise - Your vehicle will come in near showroom condition. If the vehicle you want isn't available, we'll lock in your pricing and provide a courtesy upgrade until it arrives | Free In Store Pickup - As early as 1 business day, or paid valet delivery up to 50km, starting at $50 | KM Upgrade Eligible - Increase your monthly mileage to 3000km | Additional Driver Eligible - Add another driver to your subscription for $75/month | Exclusive Priority Upgrades - Get first access to returning and newly arriving vehicles to the Roam fleet
Car features
Apple CarPlay & Android Auto

Remote engine start system

All-wheel drive

Power-sliding moonroof with tilt

Heated leather-wrapped steering wheel

6-way power driver's seat with lumbar
Nissan Qashqai SV AWD 2022
Not sure how car subscriptions work?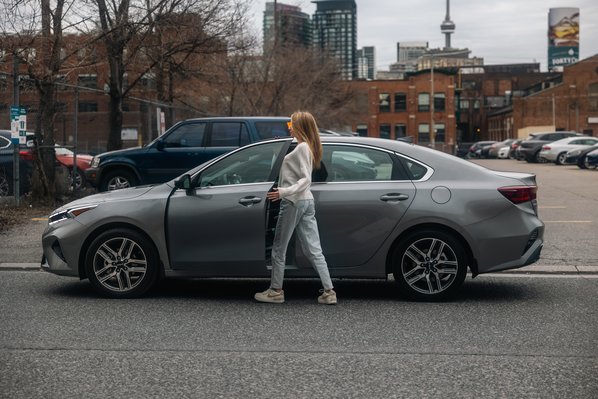 Free pick up and drop off
Free vehicle pick up and drop off from Roam's Kipling location.
863 Kipling Ave, Etobicoke, ON M8Z 5H1
Optional valet home delivery
For a fee, Roam will deliver your car to you. Valet fees can range from $50 to $150, based on your location. Roam's valet service area extends up to 50 kms from Roam's Kipling location.
Everything included except for fuel
Your subscription comes with insurance, routine maintenance, and roadside assistance so you have everything you need to drive.
Drive as long as you like
Extend your subscription or upgrade your plan at any time.
Add drivers or more mileage on the fly
Add more drivers or more mileage to your plan at any time.
Refer friends and save money on your monthly car subscription payments
Share Roam and earn a $250 referral bonus credit for you and a $250 referral bonus credit for a friend.
Learn more