Car description
Introducing the 2023 Kia Sportage - a perfect blend of bold design, advanced technology, and remarkable performance. Boasting a striking exterior and luxurious interior, the Sportage is powered by an array of efficient engines that ensure a seamless blend of power and economy. The Kia brand's reliability and value are embedded in every inch of this compact SUV, offering an industry-leading warranty for peace of mind. Loved globally for its versatility and innovation, the 2023 Sportage is a testament to Kia's unwavering commitment to customer satisfaction, making every journey an adventure.
Car features
Luxurious and ergonomic seating, with available leather upholstery.

Dual-zone automatic climate control for optimal environmental comfort.

Ample cargo space, with expandable storage via 60/40 split-fold rear seats.
State-of-the-art infotainment system with a large touch screen display.

Apple CarPlay and Android Auto compatibility for seamless smartphone integration.

Premium surround sound system for immersive audio experience.

Hands-free Bluetooth connectivity for calls and music streaming.
Advanced driver-assist systems, including forward collision warning and automatic emergency braking.

Lane-keeping assist and blind-spot monitoring for added safety on the road.

Adaptive cruise control, allowing the vehicle to automatically adjust speed to maintain a safe distance from the vehicle ahead.

Rear-view camera with dynamic guidelines to aid in parking and reversing.
Add-ons and subscription upgrades
Customize your car subscription to fit your lifestyle.
Add more drivers to your subscription plan during checkout or at any time during your subscription.
Drive as long as you like
Extend your subscription at any time and drive for as long as you like.
Add more mileage on the fly
Need more mileage? You can add it at any time during your subscription.
Everything included except fuel
Every Roam car subscription comes with auto insurance, routine maintenance, roadside assistance, dedicated support, and more. You just pay for the fuel.
Protection against depreciation
Protection against depreciation
Protection against depreciation
Protection against depreciation
Not sure where to start?
Our team is standing by to help.



We're most responsive during core business hours, 9am to 6pm, Monday to Friday.
If you contact us outside our core business hours, we will do our best to get back to you as quickly as possible.
Flexible payment options so you can pay-as-you-go with ease
Secure payments powered by Stripe
Vehicle pick-up or home delivery
Pick up your vehicle from our service location or have your car delivered to you.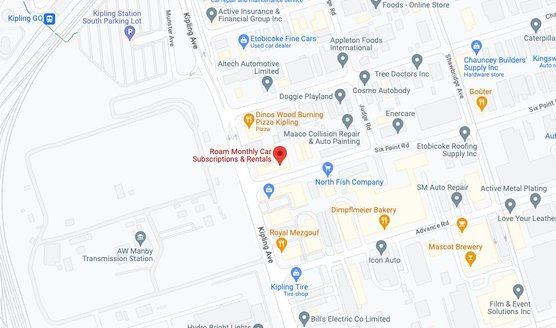 Free vehicle pick up
Free vehicle pick up from Roam's Kipling location.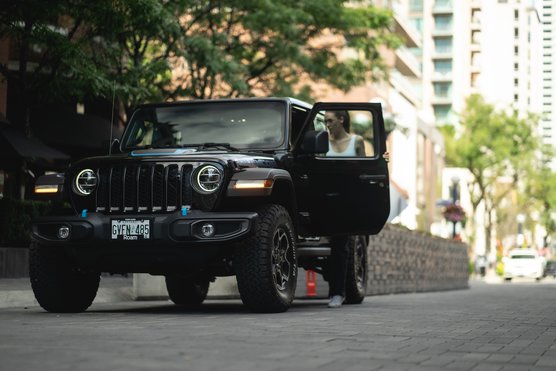 Optional valet home delivery
For a fee, Roam will deliver your vehicle to you. Valet fees can range from $50 to $150, based on your location. Roam's valet service area extends up to 50 kms from Roam's Kipling location. Roam's team will quote you a price during booking.
Book ahead with Roam
Did you know you can book your vehicle weeks or months in advance? Plan ahead and book today! Select your preferred start date during the checkout process.
Stress-free cancelations
You can cancel your subscription up to 48 hours before your start date with no penalty.
Refer friends and
save on your car payments
Share Roam and earn a $250 referral bonus credit for you and a $250 referral bonus credit for a friend.
Learn more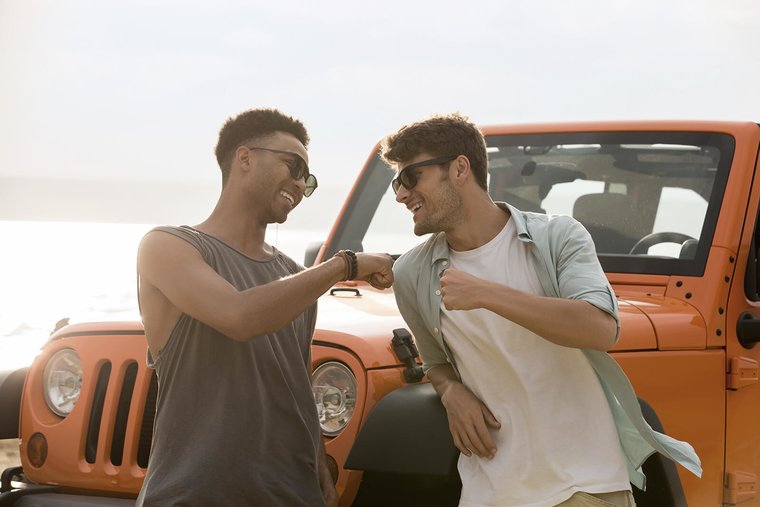 Frequently asked questions about Roam car subscriptions
What is a car subscription?
What's the difference between leasing a car and a car subscription?
What's included with my car subscription?
Can I add more drivers to my subscription?
Can I get a car subscription for my business?
Can I return my car and get something else?