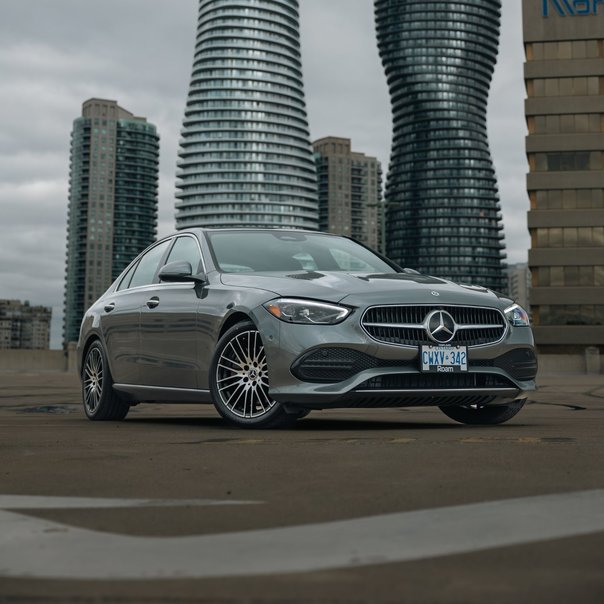 Redefining Luxury: An Inside Look at the Mercedes Car Subscription Service at Roam
In this deep dive, we'll explore:
How the Mercedes subscription service is revolutionizing car ownership
The unique advantages of choosing a luxury car subscription over buying or traditional leasing
A close look at some of the iconic Mercedes models available in our roster, including the GLC 300, C-Class 300, and GLB 250
Last Updated October 27, 2023
It's no secret that Mercedes-Benz has been a hallmark of luxury for over a century. With exquisite designs, unmatched performance, and top-tier engineering, the brand has secured a cherished place in the hearts of many Canadians. But what if you could experience this luxury without the long-term commitment of buying? Introducing the Mercedes car subscription at Roam — an innovative way to enjoy the prestige of a Mercedes-Benz without the bindings of ownership or traditional leasing.
Mercedes Subscription Service: A New Era of Luxury Mobility
The automobile industry has seen dramatic shifts over the past decade, from electrification to autonomous driving. But one of the most notable changes has been in how we access and use vehicles. Enter the Mercedes subscription service — a concept that's transforming the very essence of luxury vehicle ownership.
The Mercedes car subscription at Roam is more than just another option for driving a luxury vehicle. It's a comprehensive Mercedes mobility solution that's designed for today's dynamic world. Think of it as a monthly car subscription, where instead of sticking to one vehicle for several years, you have the freedom to experience different Mercedes-Benz models as your needs or tastes change.
Why Choose a Luxury Car Subscription Over Buying or Traditional Leasing?
You might be wondering, with so many options available — from Mercedes leasing to outright purchase — why should one opt for a luxury car subscription? Let's delve into the unique benefits:
Flexibility: Unlike a traditional Mercedes car rental or lease, a luxury vehicle membership at Roam offers unparalleled flexibility. Whether you need a vehicle for a couple of months or even longer, our subscriptions cater to your individual requirements. Want to switch from the sleek C-Class 300 to the rugged GLC 300? With our service, transitions are seamless (although there can be costs associated depending on how often you swap cars).
No Down Payments: One of the significant hurdles with buying or leasing a vehicle is the hefty down payment or the initial cost. With our premium car subscription model, there's no need for a large upfront payment. Simply select your desired model and duration, and you're ready to hit the road.
All-Inclusive Pricing: The beauty of our high-end auto subscription is that the monthly fee encompasses more than just the vehicle's use. It often includes maintenance, insurance, and other associated costs, removing the guesswork from your monthly budget.
Spotlight: Mercedes Models to Watch Out For
At Roam, we pride ourselves on offering a diverse range of vehicles to cater to the varied tastes of our clientele. Whether you're looking for a stylish sedan, a versatile SUV, or something in between, our lineup has something for everyone. Let's take a closer look at some of the standout models:
Mercedes GLC 300: As a mid-sized luxury SUV, the GLC 300 offers the best of both worlds. It combines the elegance and performance that Mercedes-Benz is known for with the versatility and space of an SUV. Perfect for weekend getaways or urban commuting, the GLC 300 is a favorite among many of our subscribers.
Mercedes C-Class 300: If sedans are more your style, the C-Class 300 won't disappoint. Renowned for its impeccable design and advanced tech features, this model is a testament to Mercedes-Benz's commitment to excellence. It's ideal for those who value a smooth drive and state-of-the-art amenities.
Mercedes GLB 250: Looking for something a tad more compact without compromising luxury? The GLB 250 is your answer. Blending the agility of compact SUVs with the opulence of the Mercedes-Benz brand, it's a perfect choice for city dwellers who occasionally crave adventure.
The Seamless Experience of Subscribing with Roam
At the heart of our Mercedes car subscription service is an effortless, consumer-centric experience. When you choose Roam for your Mercedes-Benz subscription, you're not just getting access to a fleet of luxury vehicles; you're signing up for a hassle-free journey from start to finish.
Here's how the process unfolds:
Browse and Select: With an intuitive online platform, subscribers can explore the range of available Mercedes models, delve into their features, and select the one that resonates with their needs and preferences.
Customize Your Plan: Depending on how long you need the vehicle or how frequently you'd like to swap, tailor your subscription duration. Whether it's for a brief spell or an extended period, Roam is here to accommodate.
Doorstep Delivery: Say goodbye to tedious dealership visits. Once you've made your choice, the vehicle can be delivered right to your doorstep with our valet service - detailed, sanitized, and ready to be driven.
Ongoing Support: Our commitment to subscribers doesn't end once the car is delivered. From maintenance schedules to 24/7 assistance, we're always a call away, ensuring your Mercedes experience is nothing short of luxurious.
Embracing Sustainable Luxury with Mercedes Mobility Solutions
Another remarkable facet of the Mercedes car subscription at Roam is the brand's growing focus on sustainable luxury. Many are unaware that Mercedes-Benz is steadily venturing into electric and hybrid models, championing a greener future without compromising on luxury or performance. When you opt for a luxury car subscription, you're not only getting a taste of premium mobility but also contributing to a sustainable automotive future.
Affordability Meets Luxury: Rethinking Car Ownership
In the past, owning a Mercedes-Benz might have been a distant dream for many, largely due to the significant financial commitment attached to it. However, with monthly car subscription models like Roam's, this dream is now within reach for a larger segment of Canadians. What was once a luxury reserved for a few has transformed into an accessible experience for many.
Opting for a Mercedes subscription service, particularly with Roam, doesn't mean you're settling for less. In fact, you're getting more. More flexibility, more choice, and more luxury — all while maintaining financial prudence. It's a paradigm shift, taking the age-old notion of car ownership and moulding it to fit the modern, dynamic lifestyle of Canadians.
Conclusion
The allure of Mercedes-Benz is undeniable, and through our premium car subscription service at Roam, we are democratizing access to this unparalleled luxury. From the majestic GLC 300 to the agile GLB 250, the choice is vast and the experience unparalleled. If you've ever dreamt of the Mercedes life, now is your chance to live it, one subscription at a time. Embrace a new era of luxury mobility with Roam — where dreams meet the road.
Try a Roam Car Subscription today
Book your first car subscription in minutes and leave the burdens of traditional car ownership behind.
Sign up