Roam Driver Approval Requirements Guide
Experiencing difficulties with a sudden flat tire?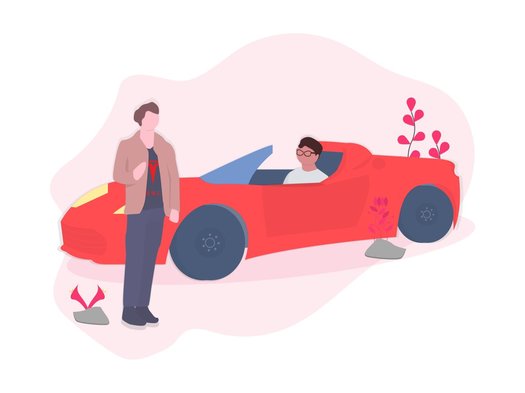 All Roam car subscriptions include comprehensive auto insurance. In order to insure you as a driver, you must pass through our insurance approval process. Once approved, you can book any vehicle on our platform and drive for as long as you like!
Roam's basic driver approval requirements
You must be 23 years of age or older
You must have a valid ONTARIO G CLASS driver's license, an expired driver's license is not acceptable
G2 Licence Exception: G2 licences can be accepted if the driver has held the G2 for 1 year minimum with a minimum of 1 year insurance history, no insurance history is not acceptable with the G2 class
Minimum 1-year previous insurance history in Canada, the US, or Internationally
G Exception: If you held your G for 2 years or more you can continue without insurance history
You have no major criminal convictions or moving violations
You have no more than 1 at-fault accident in the past 3 years
You meet the criteria of our insurance partners


Submitting your license for approval
To submit your driver's license, follow these steps:
If you haven't already, create your free account
After selecting a vehicle, when prompted you can upload your driver's license by following the steps on your computer or smartphone
If you are unable to upload your licence or have a temporary paper licence, try using this link and following the steps: https://www.roam.auto/dashboard/paper-license
If you need help uploading your driver's license, contact our support team.


Providing additional documents to demonstrate driving experience
We may ask you to provide additional documents to demonstrate your driving experience if our insurance provider requests more information. Here are some common documents our customers can be asked to provide:
Driving abstract
One of the most requested documents is your driving record, also called a driving abstract. This is a government-issued document with information about a driver and their driver's license.
Your driving abstract should include the following information:
The official letterhead of the issuing government
Date the document was issued
Name of driver
Address of driver
Date of birth of driver
Date when the license was issued
Any driving tickets or other offenses
Other information like sex, height, or class of license may be included.


Insurance and claims history or letter of experience
Another document we often request is your insurance and claims history, sometimes called a letter of experience. This is a record of your insurance coverage history and any claims you've had as a driver. You can request this information from a current or previous insurance provider.
If you have had insurance policies with a number of insurers, it is best to get a history or letter of experience from each.
A letter of experience should include the following information:
The official letterhead of the insurance provider
The policy number
The start and end date of the policy
Drivers listed on the policy
Car insurance claims history
Reasons for any insurance cancellations
Regardless of whether you choose to drive with Roam or not, these documents, along with your driving abstract, will be requested by any insurance provider and can potentially help you lower your insurance costs.


Getting help translating your documents into English
We require the documents you submit to be in English. If you need your documents translated, your translator or interpreter must meet one of the following criteria:
They must currently be employed or were previously employed in interpreter or translation services, or
They must be a member or have previously been a member, of a professional association that provides interpreter and translation services, or
They must be an experienced translator who is a member of the clergy
**Translators must provide proof of qualification.**
If you need a translator or interpreter, see the Association of Translators and Interpreters of Ontario website.
Frequently Asked Questions
Can I use my own insurance?
Roam provides insurance with every car subscription through our commercial insurance plan. At this time, you cannot use your own insurance.
Can you provide a letter of experience for my time driving with Roam?
Roam is happy to provide a letter of experience to any user who requests it. Your experience and time driving with Roam may help you lower your insurance rate when you purchase a car or apply for insurance outside of our platform.